Anders Wernblad has a great knowledge of the legal sector and legal expertise within the technological field in general, including digitalization and IT. Furthermore, Anders Wernblad has an understanding of and extensive experience in the cross field between IT and public law, and he has been involved in some of the largest and most complex IT procurements and projects in Denmark. In addition, Anders Wernblad is specialized in the field of e-commerce.
Memberships
Member of Danske IT-advokater 
Member of Digital Handel, Dansk Erhverv
Member of Dansk IT (DIT)
Member of Netværk for it kontraktret
Publications
Author of the article "E-handel fejler i udlandet" i Opinion i Berlingske Tidende, 2018
Author of the article "Kunstig intelligens og nogle juridiske udfordringer" i KIT magasinet, 2017
Author of "Konflikthåndtering i IT-projekter – mediation som en mulighed", Djøf Forlag, 2011
Author of "Insolvensretlige problemstillinger i relation til IT-aftaler", IBC Euroforum, 2006
Author of "Fakta IT-ret", Forlaget Thomson, 2003

Contributor to the Chambers Cybersecurity 2022 Global Practice Guide
certifications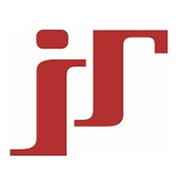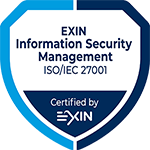 Certified IT Attorney since 2008            Issued March 2022
Other information
For several years, Anders Wernblad has cooperated with former FDIH (Foreningen for Dansk Internet Handel) and is often invited as a lecturer on e-commerce matters, such as geo-blocking, GOMPs (Global Online Market Platforms), and matters related to the utilization of artificial intelligence.
"Market sources enthuse that Anders Wernblad is 'a good IT lawyer who is skilled, knows the contracts and is very experienced.' His areas of knowledge include technology and e-commerce, and he also advises on procurement."
Chambers Europe, 2019
"Other notable names include Anders Wernblad, who focuses on e-commerce and public procurement work."
Legal 500, 2019