Emelie Svensson is managing the portfolio of well-known trademarks, from the field of luxury goods and motor vehicles, to the largest players in the entertainment business and film producers.
Emelie Svensson specializes in European Business Law with an expert knowledge of Intellectual Property Law and Competition Law. She mainly handles international intellectual property disputes where she advises, negotiates and litigates on behalf of well-known global firms throughout Scandinavia.
Emelie Svensson is specialized in providing IP services in all aspects, all from protecting a trademark portfolio online, handling oppositions, dealing with tech law in respect to filesharing and copyright and by safeguarding clients right the adverting field in addition to advising in the pharmaceutical sector.
Emelie Svensson is heading the Swedish Team at NJORD Law Firm, which counts as most specialized Swedish legal department in Denmark and which is the most frequent filer of copyright matters to the Swedish Patent- and Market Court.
Emelie Svensson is since March 2019 is a Board Member in the Swedish Bar Association's Unit for Foreign Attorneys.
Previous to her time at NJORD Law Firm, Emelie started her IP-career at the IP-Unit in the United Nations in Geneva. This after acquiring three Masters of Laws (LLM).
She also has previous experience from working at the United Nations' (UNCTAD) IP Unit in Geneva and the Swedish law firm De Facto Juristbyrå.
Furthermore, Emelie Svensson was chosen to represent the University of Lund at the European Law Moot Court in New York.
Memberships
• Member of the Board of the Swedish Bar Association's international department
• Member of Øresundsadvokater
Languages
Swedish, Spanish, English and Danish.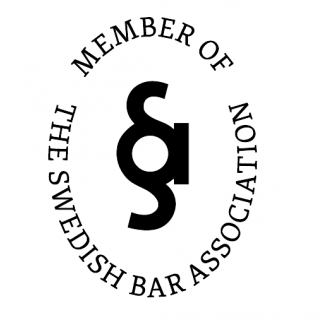 Highlights
Due to Emelie Svenssons achievements and boost for development and leadership WIPR appointed Emelie as one of the world's 20 Trailblazers in May 2019 and was nominated as a "WIPR Influential Women in IP Rising Star".
Attorney Emelie Svensson was awarded the distinguished prize "Trademarks Law Lawyer of the Year", a worldwide award based on acknowledgement of hard work, dedication and recognition of legal experts that have influenced the wider legal profession in their jurisdiction. According to Lawyer Monthly Legal Awards, the awards has been developed to celebrate the leaders, innovators and rising stars within law and the achievements and successes of the best and brightest. 
In May 2018 Emelie was elected as Young Talent in the Legal Profession by Karnov, Sweden and Denmark's largest collection of laws with legal comments as well as deliverer of legal news. For this reason Karnov's camera team followed Emelie during one day when filming "The Legal Fields Young Talents".