We take pride in our Nordic roots and are glad to say that NJORD Law Firm is the gateway to the entire Nordic region. Our unique Nordic Team consists of local legal experts from each jurisdiction, which makes us unique in offering high-quality legal services, in the local language, namely in Danish, Finnish, Norwegian, and Swedish, all from one firm.
CROSS-BORDER LEGAL ADVICE IN SCANDINAVIA
Do you need legal advice from experts in Nordic law? Our leading associates and attorneys have, during the past years, provided legal advice and counselled in a significant number of matters throughout the Nordic region.
The Nordic team at NJORD holds vast experience in the entire corporate area, from the beginning to the end. This includes guiding companies through the process of establishing a company, employing workers and CEOs, registering IP rights, including handling litigations within this area, undertaking compliance matters, reviewing agreements, and being the primary negotiators on behalf of global actors in the market.
NJORD's Nordic team functions as a one-stop-shop where a client can have one question answered for all Nordic countries from the headquarters in Copenhagen. 
ØRESUNDSADVOKAT
By being a member of Øreundsadvokaterne and holding cross-border legal experience, including Swedish Attorneys working in Denmark and being members of both the Danish and Swedish Bar Association, NJORD is the preferred law firm for any company working cross-border, or looking to expand to the other side of Öresundsbron. NJORD has vast experience in handling with Danish-Swedish matters when it comes to executing market entry and in a easy and solution oriented manner introducing the Danish or Swedish company to the neighbouring country, and handling the entire process, including: market entry, setup, employment law, company taxation etc.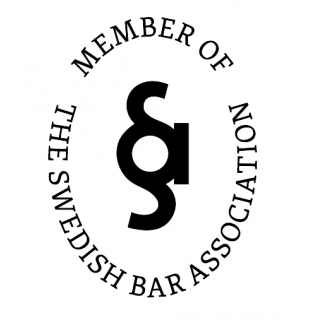 OUR AREAS OF EXPERTISE 
We advise on all matters within the Nordic region:

CORPORATE LAW

We provide cross-border legal services within all corporate law areas. With a team of specialists, we make sure that your business complies with Nordic law requirements. Our expertise in this area is broad, including assuring compliance, reviewing contracts and T&C, and assisting in disputes and settlement negotiations. 
 
COMMERCIAL LAW

The Nordic team is highly accustomed to navigating the complex and strict regulations of commercial laws in the Nordic countries. We strive to provide solutions compatible with your aspirations as well as the commercial regulations that are specific to the Nordic countries. 

EMPLOYMENT LAW 

The Nordic Team possesses a wealth of experience from assisting international and Nordic national employers with all areas of employment laws within the region. We can help you navigate the complex field from drafting employment contracts for CEOs and workers to assisting with specific labour related questions, handling termination processes as well as being specialised in Øresund cross-border employment matters or set-ups.

THE PHARMACEUTICAL INDUSTRY

NJORD's Nordic team advised a global leading pharmaceutical company with establishing Nordics entities throughout the Nordic countries. This included corporate, financial, IP, taxation, and employment advice, as well as the complete set-up, which is now in place.

THE INTELLECTUAL PROPERTY FIELD

NJORD is considered an expert advisory and prominent player in the intellectual property field throughout the Nordic region. This includes being the number one filer of trademark registrations in Denmark, being the firm with most court cases relating to copyright matters in Sweden, and handling trademark monitoring and litigation as well as trademark and domain name disputes as a preferred law firm in the Nordics.

THE MEDICAL SUPPLY BUSINESS

NJORD's Nordic team has further counselled a multinational medical equipment manufacturing company in various public procurement matters, including litigation, throughout the Nordic region.
 
THE TELECOM-INDUSTRY

NJORD's Nordic team assisted Europe's largest teleoperators with respect to planning and executing their market entries, or products launches into the region. The Nordic Team is accustomed to cooperating with local authorities and possesses experience in navigating complex regulatory framework related to the field. 

M&A

The Nordic Team specialises in advising and facilitating companies with their local and cross-border transactions taking place within the region.

WHY NJORD?
NJORD Law Firm serves as a one-stop-shop to the entire Nordic region.
NJORD's Nordic team represents a wide range of clients – from minor companies at the set-up phase to major national and global groups of companies with world-famous brands. Currently, we serve 40 of the world's top 100 brands, and our client base continues to grow with other well-known brands. 
Our Nordic team is international, founded in the Nordic area, which is reflected in our deep knowledge of the Nordic market as well as our Nordic mentality and values. A large number of foreign native partners and associates give us access to a wide range of jurisdictions – e.g., Sweden, Finland, Norway, Iceland, Germany, the United States, and England.