Two new partners join NJORD Law Firm
We are pleased to announce the names of two new partners who will join NJORD on 1 January. The new partners are lawyer Rune Tarnø and lawyer Jørgen Lykkegård, who will join us along with four new employees.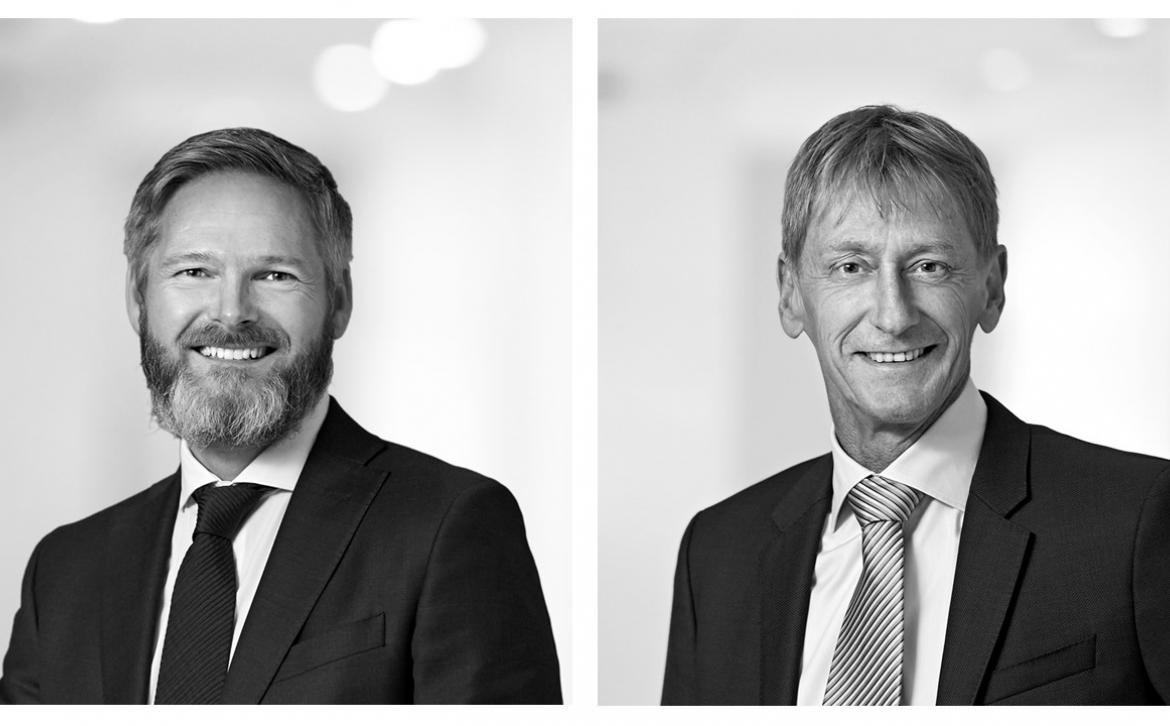 Rune Tarnø, who has more than 25 years of experience, handles cases about company law, M&A, as well as the purchase and sale of real estate. Rune will have an office at NJORD's offices in Pilestræde in Copenhagen and at NJORD's new branch in Musicon in Roskilde, where Rune has been active as a business lawyer for the past 15 years. Rune Tarnø participates locally in many councils and networks and is the chairman of the board of Business Forum Roskilde and the football club FC Roskilde. Thus, he will continue to provide excellent and attentive advice to clients in "the cathedral city".
It is with great pleasure and humility that my employees and I begin a new capital at NJORD – a modern and internationally recognised law firm with strong competencies within our disciplines. Thus, we will have the opportunity to solve more and bigger tasks within, for instance, mergers and acquisitions as well as succession, just as NJORD has strong departments within real estate and IP law.
- Rune Tarnø, attorney at law and partner
Jørgen Lykkegård, who since 2001 has specialised in agent and dealer law, mainly handles cases about intellectual property law and competition law. He has extensive legal and commercial experience in advising Danish and international companies and trade associations and assisting in legal proceedings before the courts and arbitration cases, as well as enforcement proceedings and matters concerning the preservation of evidence.
Rune Tarnø and Jørgen Lykkegård joining NJORD is part of our desire to strengthen our strong position within intellectual property law, company law, and M&A, which are major specialities that are deeply rooted in NJORD.
In addition to Rune Tarnø and Jørgen Lykkegård, several of their skilled employees will join NJORD: Lawyer Peter Helby Petersen specialising in employment law and real estate, Assistant Attorney Max Buchwald Johansen, Secretary Pernille Rasmussen (company law), and Secretary Birgitte Brandt Pedersen (real estate).
We are proud to welcome the new talented profiles into the partner group and the staff. We are pleased to strengthen NJORD with more competencies, so we will be even stronger in the time yet to come.